Wood Fan Box,Red and White Toile , free Ring Box
This item is a unique and beautiful, Wooden, Fan Shaped Box.
The exterior of the box is covered in beautiful Red and White Toile Fabric. The top of the box has Carved Finial.
The interior of the box is lined with the same Red and White Toile. The interior bottom of the box is padded.
DIMENSIONS: 10 5/8" X 4 3/4" HT, X 5"
Please see all the matching items in our store.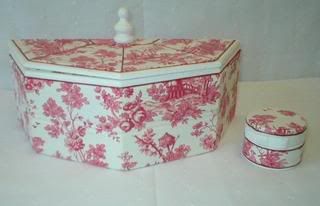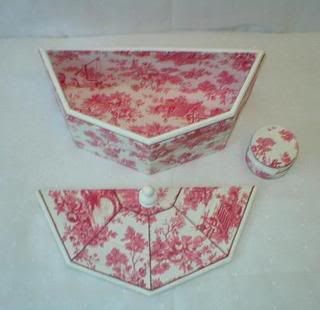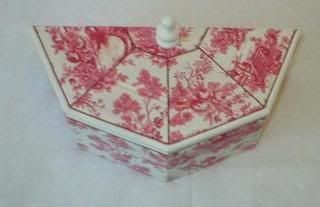 Click To Enlarge