Waverly Norfolk Rose Scrapbook
This is a beautiful Scrapbook covered in the very popular Waverly Norfolk Rose fabric.
There is an insert on the front cover that says: "MEMORIES" in deep red, script.
The edges of the insert are framed in Cream Shell Braid. The back cover is also fabric covered. All the fabrics are treated with fabric decoupage, which does not change the look or feel of the fabric but protects from soiling.
All inside edges of the fabric are finished with cream lace. This beautiful album coordinates with all the Norfolk Rose items in our line.
DIMENSIONS: 12.5" x 14.5"
Please see all the matching items in our store.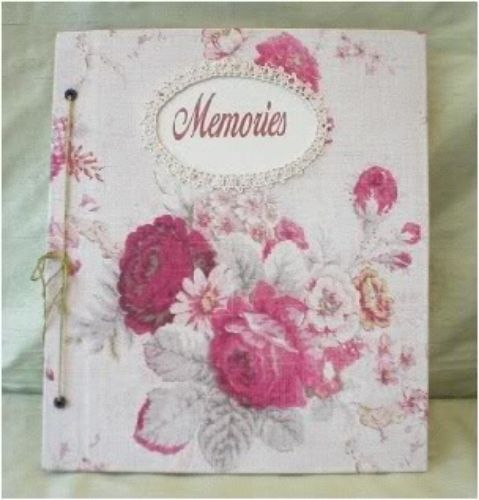 Click To Enlarge