Pink Dupionni Silk, Shade, White Wrought Iron Lamp
This item is for a single, beautiful, white, wrought iron and marble Boudoir Lamp.
The Shade is covered in the beautiful,Pink Dupionni Silk Fabric and trimmed with Embroidered Roses, Venice Lace Trim, and shade base is trimmed in beautiful White Venice Lace.
This beautiful Pink Dupionni Silk Shade gives a wonderful glow. Please see a set of Matching Hat Boxes in our current items!
DIMENSIONS: Lamps: 20" ht. with shade. Shades 9"base, 4" top, 9 1/2" ht.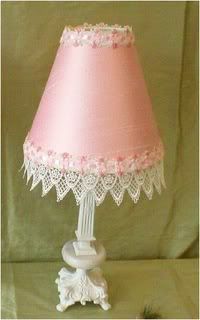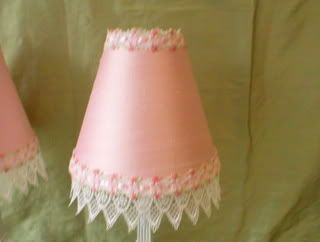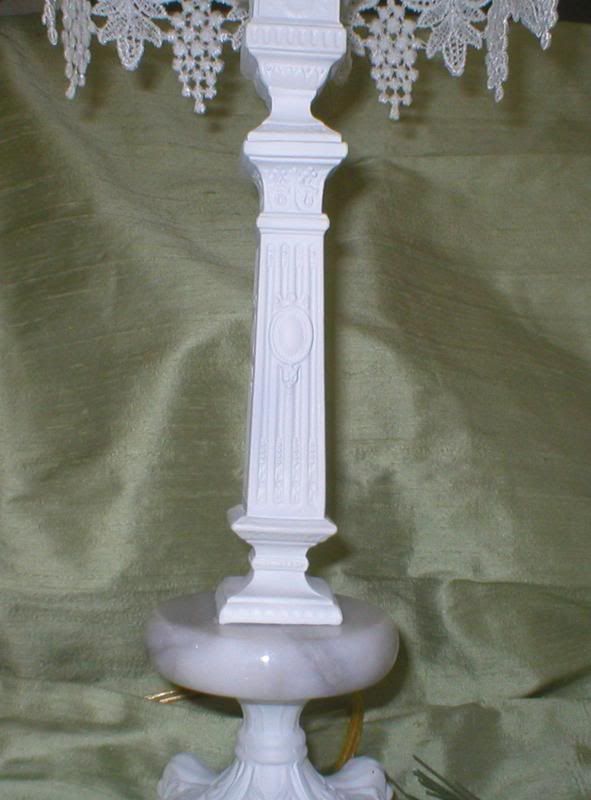 Click To Enlarge