Jewelry Box, Shabby Chic Style, White, Wooden, ,Pink Roses
This item is a beautiful, White, Wooden Jewelry Box with Pink Porcelain Clay Roses.
The box is finished with 3 coats of crips, White Paint and 6 coats of "wet sanded" decoupage sealer for a finish as smooth as glass.
The box lid is decorated with a spray of pink procelain clay roses and pale green leaves.
< The interior of the box is lined with Pink, Rose Pattern, Satin Damask. The interior lid is decorated with an oval inset of Pink Roses Embroidery.
(SEE ALL THE MATCHING ITEMS IN OUR STORE!)
DIMENSIONS: 12" across x 9" deep x 3 3/8" ht.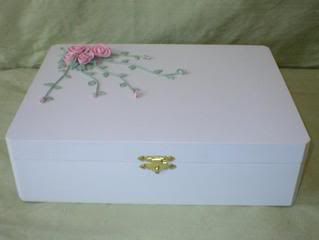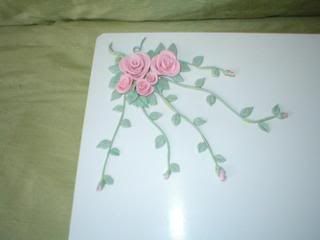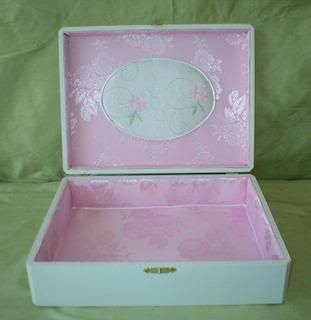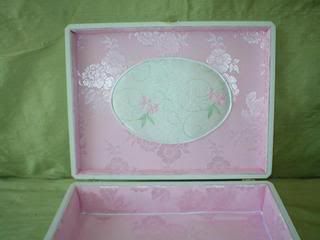 Click To Enlarge