Fabric Covred Hat Boxes,XLg. Pansie Fabric, Shades of Lilac
This item is an extremely beautiful set of 3, Large, Round, Fabric Covered, Hat Boxes.
They are covered in a beautiful pale lilac fabric with pansies in shades of Purple and White.
The colors are soft purples, Greens and White. This new fabric is as pretty as the Mary Rose Collection and perfect for Shabby Chic, Cottage, Country or Paris Apartment decors
. The lids are lightly padded and trimmed with a matching Purple Grograin Ribbon. The interiors are painted with 3 coats of lovely soft Lilac paint and sealed with clear sealer.
DIMENSIONS: SMALL:9.5" X 5.5", MED.: 11 " x 6", LARGE: 13" x 7 3/4"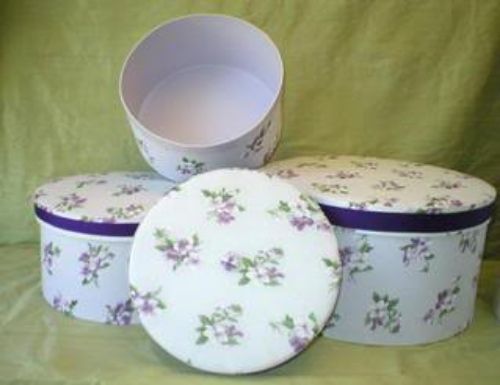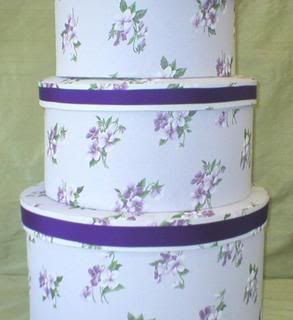 Click To Enlarge