Fabric Coverred Hat Boxes, Victorian Ladies, Fashion Plates
This is a truly unique set of three, XLg, tall Hat Boxes. They are hand painted and decoupaged with Fashion Plates of Victorian Ladies. Each Fashion Plate is on a raised Oval, edged with Gold Cording. The interior of each box is finished with three coats of crisp, White, Satin Finish Paint.
DIMENSIONS: Small: 10" across x 7" ht.; Medium: 11" x 8"; Large: 12" x 8.5".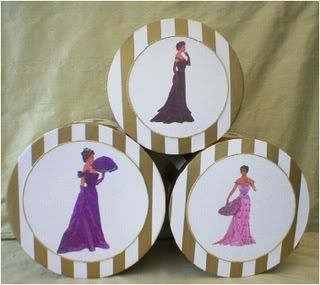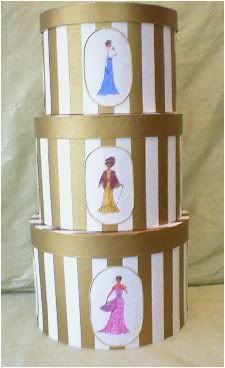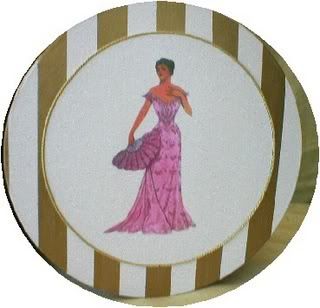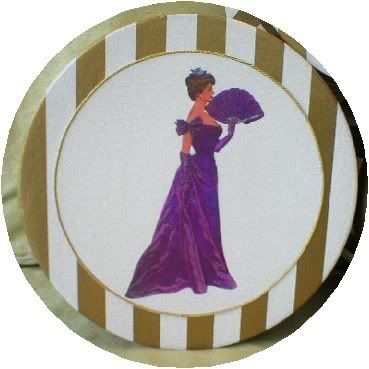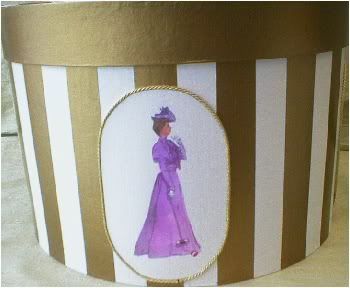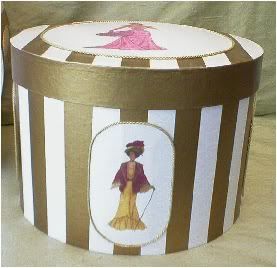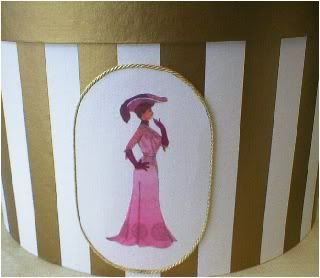 Click To Enlarge