Fabric Covered Hat Boxes, Xlg.Tall, Yellow Gingham, Sunflowers
This is a unique and very unusual set of extra large, Tall Hat Boxes. They are covered in crisp, Yellow and White Gingham. A raised, appliqued Vine of Sage Green with Yellow Buds is around the sides of each box.
The lid of each box has an inset of a Large applique Sunflower. Each petal is added separately.
The center of each flower is of Basket Weave Brown fabric strips with black, fabric paint, beaded edging.
The interior of each box is finished with 3 coats of crisp White, gloss finish paint. The exterior bottom of each box is also fabric covered.<> DIMENSIONS: Small: 10" x 7.5" Ht; Medium: 11" x 8" ht.; Large: 12" x 8.25" ht.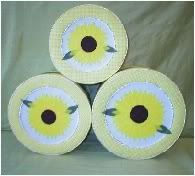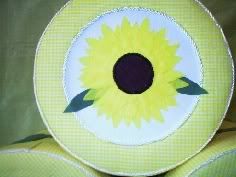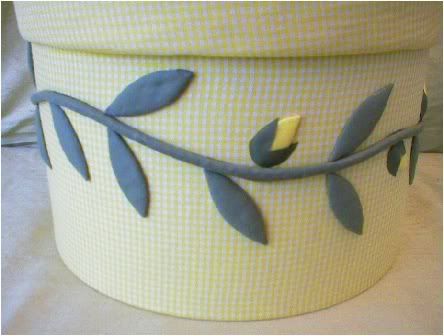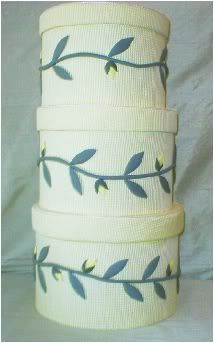 Click To Enlarge