Fabric Covered Hat Boxes, Norfolk Rose Fabric
This is a beautiful set of 3 hat boxes, covered in Waverly, Norfolk Rose Fabric. The lids and sides are lightly padded.
The edges are finished is Ivory, hand crocheted lace.
The interiors are finished with 3 coats of custom matched paint and sealed with clear sealer. The exterior bottoms of the boxes are also fabric covered.
DIMENSIONS: Small: 7.25" x 3.25"; Medium: 8.75" s 4.25"; Large: 10" x 5".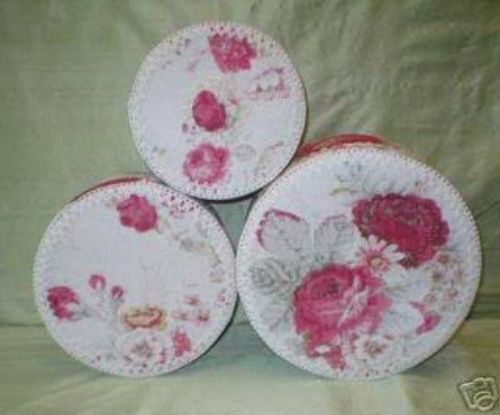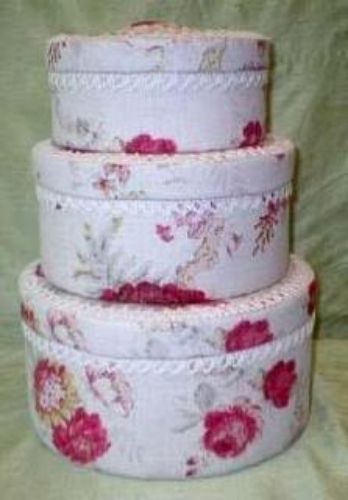 Click To Enlarge