Fabric Covered Hat Boxes, Grapes Vines on Black
This is a gorgeous set of four Xlg. Hat Boxes, coverd in a beautiful Tapestry Fabric that retails for more than $40 per yard.
The fabric features Grapes, Leaves and Vines on a Black background. The colors are gorgeous: Pinks, Reds, Sage Greens, Golds and Tans on black. The edge of each lid is finished with narrow Black Satin Cording.
The interior of each box is finished with three coats of Black, Gloss paint. The exterior bottom of each box is also fabric covered.
DIMENSIONS: Small: 8.25" across x 4" ht.; Medium: 10.25" x 5.25"; Large: 12" x 6.25"; XLg: 14" x 7.75".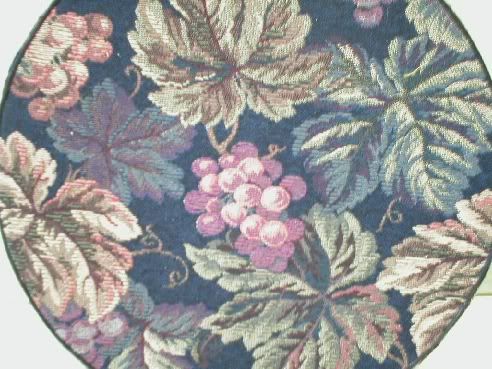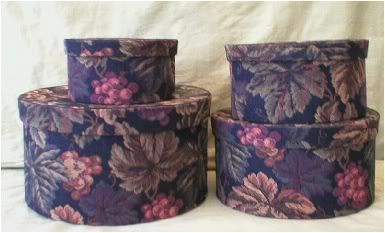 Click To Enlarge