Fabric Covered Hat Box, XXLG, Desert Oasis Tapestry
This is a gorgeous, XLg. Round Hat Box covered in a beautiful tapestry called Desert Oasis. The colors are amazing: Reds, Golds, Greens, Black, Beiges. This fabric retails for more than $40 per yard.
The lid of each box is lightly padded and edged with narrow, Black satin cording.
The interior of each box is finished with 3 coats of satin finish, Desert Gold paint. The exterior bottom of each box is fabric covered.
(See matching Large Oval Set in our store now!).
DIMENSIONS: 17.25" ACROSS X 13.25" HT.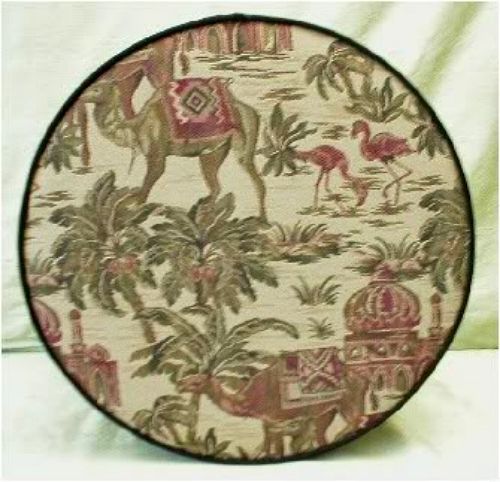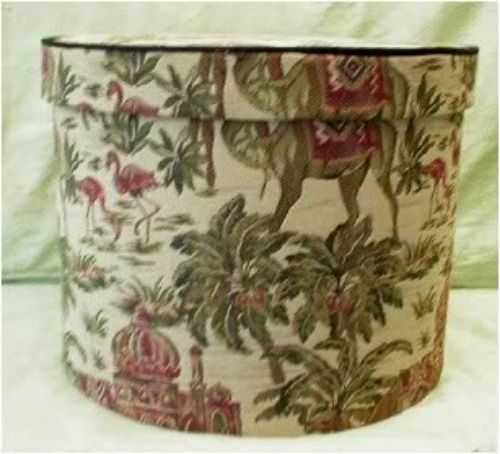 Click To Enlarge