Fabric Covered Hat Box, Choice of Color,
This item is for one Round, Hat Box, covered in Moire Taffeta, or Dupionni Silk (Lilac), in your choice of color.
The lid of each box is lightly padded and edged in Seed Pearls, and a Nosegay of Handmade Fabric Roses, Sage Green Dupionni Silk Leaves and Seed Pearls.
The interior is finished with 3 coats of coordinating paint. The bottom of the box is also fabric covered.
Available in Pink, Yellow, Ice Blue, Red, Ivory Moire Taffeta, and Lilac Dupionni Silk.
DIMENSIONS: 7" diameter x 4.25" height.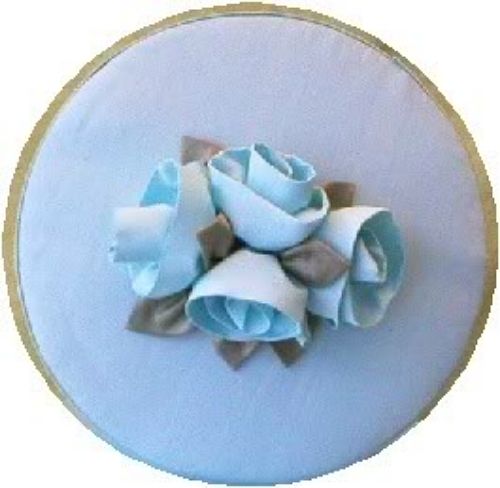 Click To Enlarge