Fabric Covered Hat Box, Choice of Color, Fabric
This is a beautiful, single, Round Box from our In Your Choice of Color Collection. The fabrics are soft, pastel Gingham, Hanna Bella Stripe Fabric, or Fairy Garden Toile.
The rim of the box lid is finished with beautiful White Venice Beading Lace and Ribbon; plain ribbon; or Embroidered Rosebud Trim in Pink or Lavender.
The interior of each the box is painted with 3 coats of co-ordinating paint and sealed with clear sealer.
DIMENSIONS: 7" diameter, 4" ht.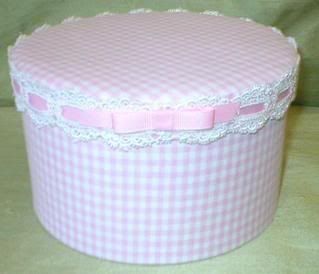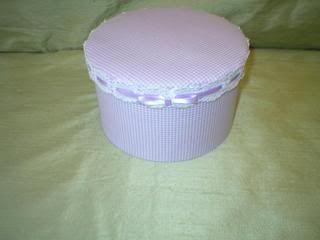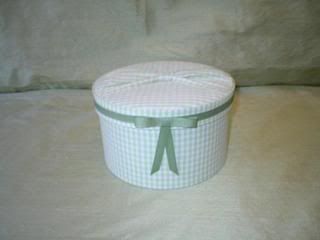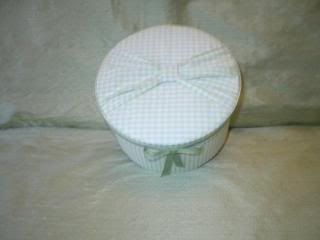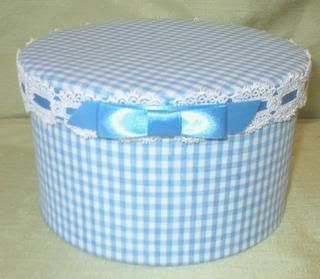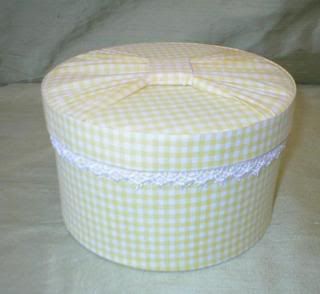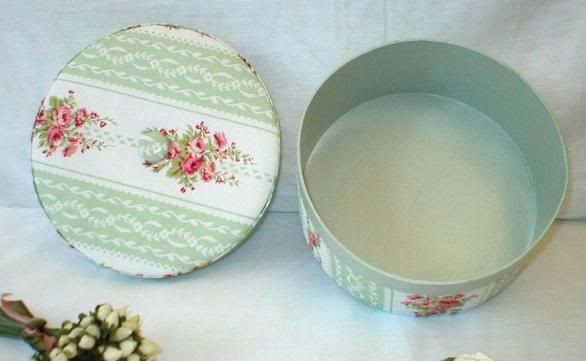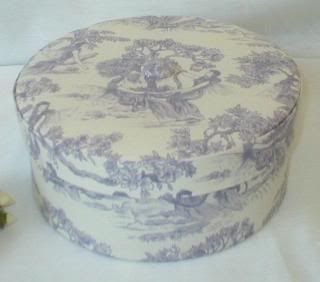 Click To Enlarge