Fabric Covered Fan Box, Choice of Fabric and Size
This is for one, Fan Box, in your choice of Fabric and Size: A Large and a Smaller, Pink Gingham & Embroided Roses;
No longer available except by special order.
A large and a smaller, Pink, Daisy Kingdom, "Tea Rose" Only available by special order.
Large, Sage and Roses Stripe, "Mary Rose" fabric with Candle Lamp Shade;
and Deep Red & Cream Toile, Large.
DIMENSIONS: PINK GINGHAM and TEA ROSE SETS: Small: 8.5" across x 5.5" deep x 1.5" ht.
Large: 13.5" across x 8.5" back to front x 1.5" ht.
Sage Green Stripe: 16" x 11" x 3", Shade: 5" ht. x 3" diameter top x 6" diamter bottom.
Deep Red and Cream Toile: 16" x 11" x 3".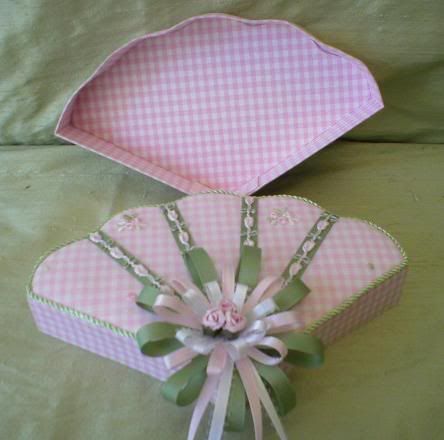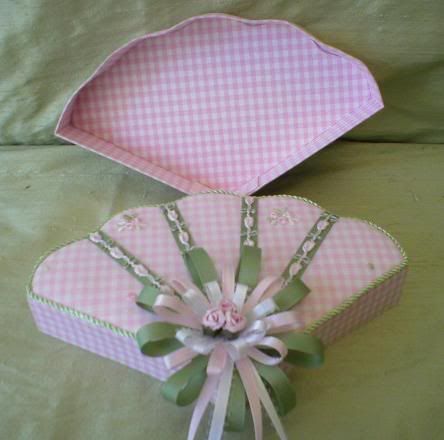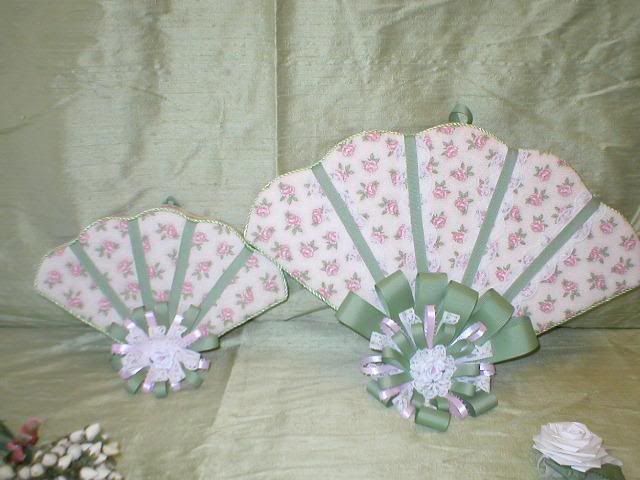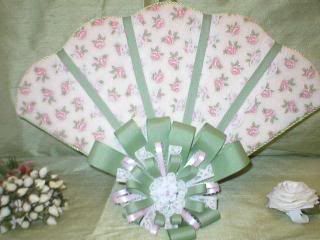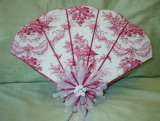 Click To Enlarge