Fabric Covered, "Dome Top Trunk" Hat Boxes, Your Choice
This is a very unique set of "Dome Topped Trunk" hat boxes, In Your Choice of Several Fabrics and Finishes.
See Photos Below for Choices: DIMENSIONS: Small: 9" across x 6.5" deep x 5" ht; Medium: 10.75" x 7" x 5.5"; Large: 12" x 9" x 7.25" Ht.
Our items are not the mass produced, overseas imports available in discount stores and online. Each of our items is designed and crafted in our Smoke and Pet Free shop.
Brittany Bay Set: Faux Leather, Trunks and two 8" Plates.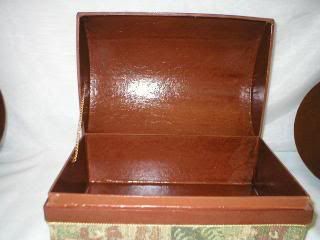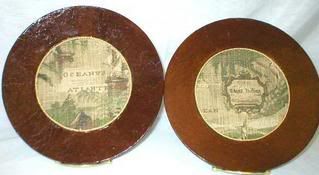 Pink and Sage Patchwork Roses: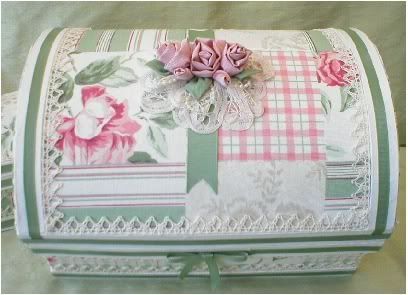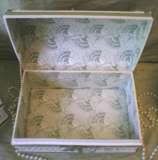 Strawberry Tapestry Trunk Set, trimmed with Black Satin Cord, Interior finished with 3 coats of custom matched Sage Green, Gloss Paint.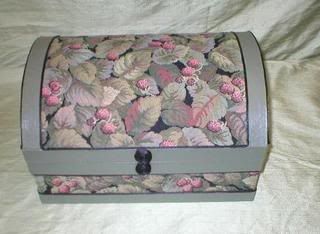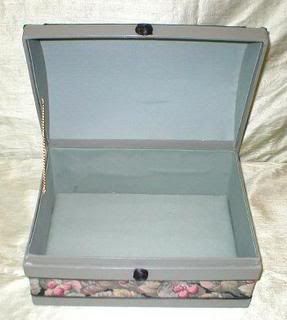 Lavender, "Fairy Garden" Toile. One set trimmed with Ivory Lace and another trimmed with Purple Rosebud Trim. The interior of each is lined with Lavender, Small Flower Fabric.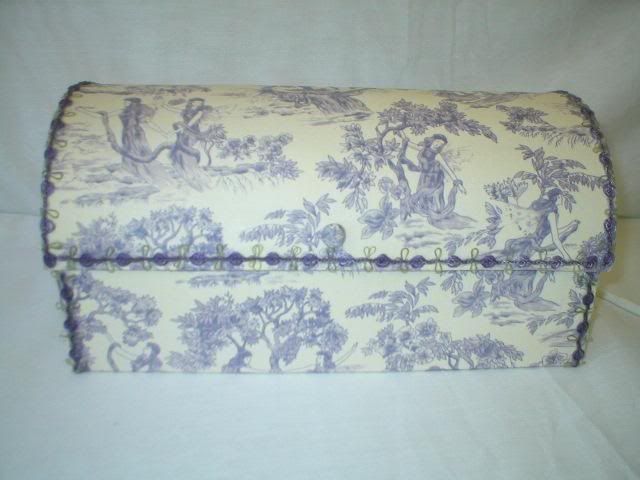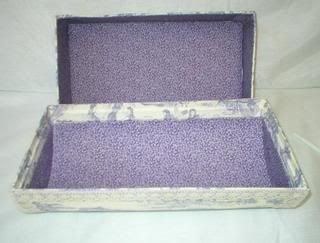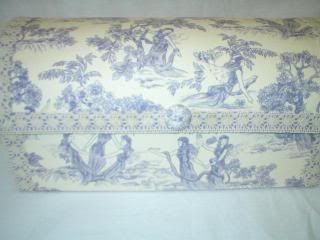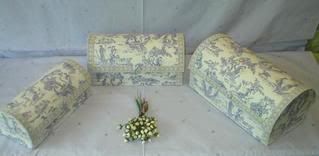 Click To Enlarge